Book now with the best insurance, unlimited kilometers and assistance.
With the best guaranteed rates of:

















The best rental car rates in El Hierro
Thanks to the collaboration offered by the best rental cars in El Hierro, we have unlimited availability of vehicles.
Search for your car by entering the trip information in our search engine, where you will find the prices of more than 35 models, always with all-inclusive rates and no hidden costs.
Renting a car in El Hierro has never been so easy. In just a few moments, you will be able to see the estimate costs and choose one of our proposals.
Every year thousands of passengers select Okayautos for their transportation service. This comes with a very high level of satisfaction, as can be seen on tourism portals such as TripAdvisor, which has awarded us for more than a decade with the title of the best place to book a car.
Okayautos offers you the best car rental rates in El Hierro.
Enjoy incomparable prices and conditions on more than 35 vehicle models.
---
Rent a car in El Hierro with debit car
Good news for clients looking to rent a car without the need of a credit card.
We have negotiated with some providers the possibility to offer our services with debit car, under certain conditions that are presented at the moment of the search.
Apply the filter on the results page to see what companies accept debit, and find out the details of this exception that will allow you to access our offers without a credit card.
In the rental conditions you will be able to know the obligatory characteristics of the card in order to be able to rent a car in El Hierro without a credit card.
Renting an SUV is the best way of saving money in El Hierro.
These cars maintain unlimited availability all year long, however, early booking is alwaysrecommended.
Request yours early to save up to 70% in rental costs.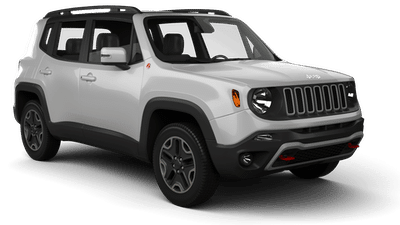 Radio Bluetooth Air Conditioning
The best rental cars in El Hierro work with Okayautos
Nowadays, renting a car in El Hierro is a simple task.
When Okayautos first opened to the car rental industry, its main goals were defined, simplifying the reservation process and preselecting suppliers for the clients benefits top the list.
This has been the secret of our success, which today places us as the best car rental broker nationwide.
Our team periodically inspects all suppliers and certifies them in terms of quality of the fleet, service, facilities, and customer support.
Thanks to the opinions of our clients, we are able to know in real time the performance of our business partners and the level of satisfaction they offer for each of their rental cars in El Hierro.
El Hierro, the ideal destination for a trip by car
El Hierro is a wonderful Spanish destination, chosen by thousand of tourist yearly.
The high demand, which peaks between the months of June and August, does not affect the availability of our rent a car.
We have the largest availability of rental cars in El Hierro. With Okayautos you only have to worry about driving and enjoying the dozens of unforgettable corners that this area offers you.
To name a few, you cannot miss diving in La Restinga, visiting Punta Orchilla Lighthouse or a day in the coastal town of Tamaduste.
Okayautos.com is the best search engine for rental cars in El Hierro.