We have cheap rental cars at La Gomera airport
La Gomera is a beautiful island located in the Canary Islands archipelago off the coast of Spain. The island is known for its stunning natural beauty, lush forests, and rugged coastline.
La Gomera Airport (GMZ) serves as the main gateway to the island, connecting it to other parts of the Canary Islands as well as the Spanish mainland.
If you're planning to visit La Gomera, renting a car at the airport is a great way to explore the island and its many attractions.
There are several car rental companies operating at La Gomera Airport, offering a wide range of vehicles to suit your needs and budget.
Some major car rental companies at the airport include Hertz, Europcar, Avis, and Sixt.
You can book your rental car online in advance to ensure availability and to get the best rates.
When renting a car at La Gomera Airport, it's important to be aware of the local driving laws and regulations.
In Spain, drivers must drive on the right-hand side of the road, and seat belts are mandatory for both drivers and passengers.
It's also essential to note that some roads on the island can be narrow and winding, so it's critical to drive carefully and be aware of pedestrians and other vehicles.
Okayautos offers you the best rental car rates in La Gomera
Book now with prices without competition and rates without surprises.
---
Here are a few reasons why renting a small car can be a good choice:
Manoeuvrability: La Gomera has narrow and winding roads, especially in its smaller towns and villages. A small car can be easier to manoeuvre through these tight spaces than a larger vehicle, making it more convenient to navigate through the island's smaller roads.

Fuel Efficiency: Small cars are typically more fuel-efficient than larger vehicles, which can save you money on gas during your trip to La Gomera. This can be especially beneficial if you plan to explore the island extensively or take longer drives.

Parking: Finding parking can be a challenge in some of La Gomera's more popular areas, particularly during peak tourist season. A smaller car can be easier to park in tight spaces, making it easier to find a spot and avoid any potential parking-related issues.

Cost: Small rental cars are often more affordable than larger ones, which can be a significant factor if you're travelling on a budget. Renting a small car can help you save money on your rental costs, leaving you with more money to spend on other aspects of your trip.
Overall, renting a small car at La Gomera Airport can offer several practical advantages that can make your trip to the island more comfortable and enjoyable.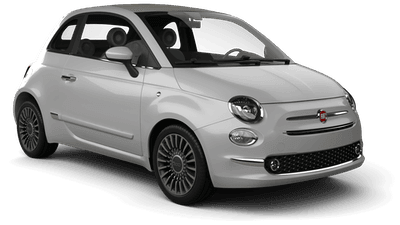 Radio Bluetooth Air Conditioning
Enjoy your La Gomera road trip with Okayautos
La Gomera is a small, picturesque island located in the Canary Islands of Spain, which is a great place to explore on a road trip with a rental car.
Here are some of the top sights to see during your road trip in La Gomera with a rental car booked through Okayautos.com:
Garajonay National Park: This stunning national park is a must-visit destination in La Gomera. It's filled with lush forests, hiking trails, and breathtaking views of the island. Make sure to stop by the visitor centre to learn more about the park's flora and fauna.

Valle Gran Rey: This valley is one of the most popular tourist spots, and for good reason. It's a charming town surrounded by palm trees and banana plantations, with a picturesque beach perfect for relaxing.

Agulo: This quaint town is located on the northern coast of the island and is known for its historic architecture and stunning views of the ocean. Take a walk through the town's narrow streets and stop by the Mirador de Abrante for some unforgettable panoramic views.

Mirador de Igualero: Located in the northwest part of the island, this viewpoint offers stunning views of the island's coastline and is a great place to stop and take some photos.

Playa de Santiago: This is another great beach destination, with calm waters and a picturesque setting. It's also a great spot for snorkelling and diving.

Hermigua Valley: This valley is home to some of the most beautiful natural scenery in La Gomera, with lush forests, waterfalls, and hiking trails. Make sure to stop by the Mirador de San Pedro viewpoint for some unforgettable views of the valley.
Overall, a road trip through La Gomera with a rental car booked through Okayautos.com can be a great way to explore the island's natural beauty and unique culture.
Frequently asked questions — La Gomera Car Rentals
What is the minimum age requirement to rent a car in La Gomera?
Generally, you need to be at least 21 years old to rent a car in La Gomera. However, some rental companies may require drivers to be at least 23 or even 25 years old to rent a car.
What documents do I need to rent a car in La Gomera?
To rent a car in La Gomera, you'll typically need a valid driving licence from your home country, a credit card in your name, and a passport or ID card.
Is it recommended to book a rental car in advance for La Gomera?
Yes, it's recommended to book a rental car in advance for La Gomera, especially during the peak tourist season. This will ensure that you have a wider range of rental car options to choose from and may also help you save money.
What types of rental cars are available in La Gomera?
There is a wide range of rental cars available in La Gomera, including compact cars, sedans, SUVs, and minivans. The availability of rental cars may vary depending on the rental company and the time of year.
Is it easy to drive in La Gomera?
Driving in La Gomera can be challenging due to its narrow and winding roads, steep hills, and limited parking options in some areas. However, with a bit of caution and patience, it's possible to navigate the island's roads safely.
Okayautos.com is the best search engine for rental cars in La Gomera.