Book your cheap car rental at La Palma airport
La Palma Airport, located in the Canary Islands, is a popular destination for tourists from all over the world.
If you're planning a trip to this beautiful island, renting a car is a great way to explore its stunning landscapes and charming towns at your own pace.
Okayautos, the leading car rental broker in Spain, offers a wide range of rental cars at La Palma Airport, from economic cars to luxury vehicles.
With Okayautos, you can easily book a rental car online in just a few clicks, and their team of customer service agents is available 24/7 to help you with any questions or issues you may have.
So whether you're travelling solo or with your family, Okayautos can help you find the perfect rental car for your needs and budget, and ensure a smooth and hassle-free rental car experience in La Palma.
Okayautos offers you the best rental car rates in La Palma
Book now with prices without competition and rates without surprises.
---
Renting a small car at La Palma airport can be a great option for several reasons.
First, the narrow and winding roads of the island can make driving a larger car more challenging, especially in the more remote areas.
A smaller car can provide better manoeuvrability, making it easier to navigate the island's roads.
Second, smaller cars are generally more fuel-efficient, which can save you money on gas during your trip.
Third, parking spaces in some areas of the island can be limited, and a smaller car can be easier to park in tight spaces.
Finally, smaller cars are often less expensive to rent, which can help you stay within your budget and save money for other activities on the island.
Overall, renting a small car at La Palma airport can be a practical and cost-effective choice for exploring the island.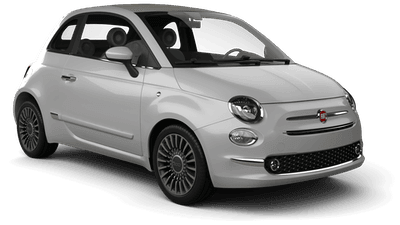 Radio Bluetooth Air Conditioning
Enjoy your La Palma road trip with Okayautos
La Palma is a beautiful island with stunning landscapes and charming towns, making it a perfect destination for a road trip.
Here are some places you can visit during your trip:
Roque de los Muchachos Observatory: Located at the highest point of the island, this observatory offers breathtaking views of the surrounding landscape and the night sky.

Caldera de Taburiente National Park: This park is a must-see destination for nature lovers, with its impressive volcanic crater, lush forests, and stunning waterfalls.

Los Tilos Forest: A UNESCO World Heritage Site, this lush forest is home to a wide variety of plant and animal species, and features beautiful walking trails and waterfalls.

San Andrés y Sauces: This charming town on the island's north coast is known for its picturesque houses and beautiful black sand beach.

Santa Cruz de la Palma: The island's capital city, Santa Cruz de la Palma features a beautiful old town with colourful buildings, charming cafés and restaurants, and a bustling port.

Playa de Nogales: This stunning black sand beach on the island's northeast coast is a hidden gem, with clear blue water and beautiful cliffs surrounding it.

Cueva de Las Palomas: This unique cave system on the island's west coast features ancient rock art and stunning underground pools.

Fuencaliente: This small town on the island's south coast is known for its unique volcanic landscape, with impressive lava fields and a lighthouse overlooking the sea.
A road trip around La Palma can be a great way to explore the island's natural beauty and cultural attractions.
With a rental car from Okayautos, you can easily navigate the island's winding roads and discover all that it has to offer.
Okayautos.com is the best search engine for rental cars in La Palma.