Book your car at Lisbon - Humberto Delgado Airport
Lisbon Humberto Delgado Airport is the main international gateway to Portugal's capital city, and with Okayautos, it's easy to book a car rental and start your adventure as soon as you arrive.
Okayautos is a reliable and convenient car rental booking engine that compares rates from more than 25 car rental companies at Lisbon Airport.
With a wide selection of vehicles and competitive prices, Okayautos makes it easy to find the perfect car rental for your needs and budget.
Having a rental car can be a great way to explore Lisbon and the surrounding areas at your own pace.
Whether you want to explore the historic neighbourhoods of Alfama or Belem, take a day trip to Sintra, or hit the beaches of Cascais or Estoril, a rental car can give you the freedom and flexibility to do it all.
With Okayautos, you can choose from a variety of car types, including compact cars, midsize cars, SUVs, and luxury cars.
All of Okayautos' rental cars come with excellent customer service and support, as well as the peace of mind that comes with booking with a trusted provider.
So, book your car rental with Okayautos at Lisbon Humberto Delgado Airport today and get ready to explore all that Lisbon and Portugal have to offer.
Okayautos offers you the best Lisbon car rental rates.
Enjoy incomparable prices and conditions on more than 35 vehicle models.
---
What to see in Lisbon with a rental car
Lisbon, Portugal is a city full of history, culture, and beautiful scenery, but there are also many amazing attractions to explore just a short drive away.
Here are some of the top sights to see near Lisbon with a rental car:
Sintra: This picturesque town is home to a number of stunning palaces and gardens, including the famous Pena Palace, and is a must-see for anyone visiting the Lisbon area.

Cascais and Estoril: These charming coastal towns offer beautiful beaches, excellent seafood restaurants, and plenty of opportunities for water sports and other outdoor activities.

Cabo da Roca: This stunning coastal cliff is the westernmost point in Europe and offers breathtaking views of the Atlantic Ocean.

Setubal: Located on the other side of the Tagus River from Lisbon, this historic city is famous for its exceptional seafood and beautiful beaches.

Obidos: This beautiful medieval town is surrounded by walls and is home to a number of historic churches and palaces, as well as a thriving arts and crafts scene.

Arrabida Natural Park: This beautiful park is full of hiking trails, beaches, and scenic viewpoints, and is a great place to spend a day in nature.
With a rental car from Okayautos, you can easily explore all of these amazing attractions and more near Lisbon, Portugal.
So, book your car rental today and get ready for an unforgettable adventure.
If you're planning a trip to Lisbon, Portugal, and want to explore the city and surrounding areas at an affordable price, booking an economy size car rental with Okayautos could be the perfect choice for you.
Here are some reasons why an economy car rental could be the best option for your trip:
Affordability: Economy cars are generally the most affordable option when it comes to car rentals, which can help you save money on your travel expenses.

Fuel Efficiency: Economy cars are typically more fuel-efficient than larger cars, which means you'll spend less money on gas and be able to travel farther on a single tank.

Easy to Park: In a city like Lisbon, where parking can be challenging, an economy car can be much easier to park and manoeuvre in tight spaces than a larger car.

Perfect for City Driving: Economy cars are often compact and nimble, making them ideal for navigating narrow city streets and traffic.

Good for Solo Travellers or Couples: If you're travelling alone or with a partner, an economy car can provide all the space and comfort you need, without paying for unnecessary extra seats.
Overall, an economy car rental from Okayautos can be a great way to explore Lisbon and the surrounding areas on a budget.
With a great selection of vehicles to choose from, booking an economy car rental is quick and easy.
So why not book your economy car rental today and start your adventure in Lisbon?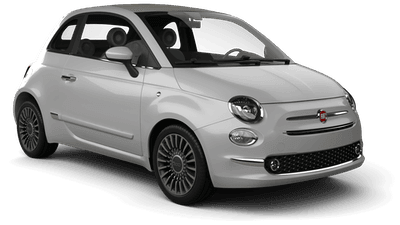 Radio Bluetooth Air Conditioning
Frequently asked questions — Lisbon Car Hire
What do I need to rent a car in Lisbon?
To rent a car in Lisbon, you will typically need a valid driving licence, a credit card, and a valid ID.
How much does it cost to rent a car in Lisbon?
The cost of renting a car in Lisbon varies depending on factors such as the type of car, rental duration, and the rental company. Generally, you can expect to pay anywhere from €9 to €15 per day for an economy car.
Can I rent a car in Lisbon without a credit card?
It is possible to rent a car in Lisbon without a credit card, but it may be more difficult. Some rental companies may require a cash deposit or additional documentation if you don't have a credit card.
Do I need to purchase insurance when renting a car in Lisbon?
Most rental companies will offer insurance coverage for an additional fee. While it is not mandatory, it is recommended to have insurance coverage to protect yourself in case of an accident or damage to the rental car.
Is it difficult to drive in Lisbon?
Driving in Lisbon can be challenging, especially for those who are not used to narrow streets and heavy traffic. It's important to be aware of traffic rules and regulations, as well as any potential hazards on the road.
Can I pick up and drop off my rental car at different locations in Lisbon?
Most rental companies in Lisbon offer the option to pick up and drop off your rental car at different locations, but additional fees may apply.
Are there any age restrictions for renting a car in Lisbon?
Most rental companies require drivers to be at least 21 years old and have held a valid driving licence for a minimum of one year. Additional fees may apply for drivers under the age of 25.
How do I book a car rental in Lisbon?
You can book a car rental in Lisbon online through rental company websites or booking engines such as Okayautos. It's important to compare rates and options to find the best deal for your needs.
Okayautos.com is the best search engine for rental cars in Lisbon.