More than 25 locations for your Porto Car Hire
If you're planning a trip to Porto, Portugal, renting a car can be a great way to explore the city and the surrounding areas.
Okayautos.com offers a convenient and user-friendly platform to reserve your car rental in Porto, with the added benefit of comparing rates from more than 25 car rental companies.
With such a wide selection of car types and rental durations available, Okayautos.com can help you find the perfect rental car to fit your travel needs and budget.
Plus, with our transparent pricing and no hidden fees policy, you can be sure you're getting the best deal possible for your Porto car rental.
Okayautos offers you the best Porto car rental rates.
Enjoy incomparable prices and all-inclusive conditions on more than 35 vehicle models.
---
A destination full of point of interest
Porto is a fantastic destination with a rich history, delicious cuisine, and stunning landscapes.
If you have a rental car, there are many great attractions to explore near Porto, including:
Douro Valley: Located just east of Porto, the Douro Valley is famous for its picturesque vineyards and historic towns. Take a scenic drive through the valley and enjoy a wine tasting at one of the many wineries.

Braga: This charming city is known for its Baroque architecture and religious heritage. Visit the Cathedral of Braga and the Bom Jesus do Monte Sanctuary, which is located on a hill overlooking the city.

Guimarães: Often referred to as the birthplace of Portugal, Guimarães is a UNESCO World Heritage Site and home to medieval castles and charming streets lined with shops and restaurants.

Aveiro: Known as the "Venice of Portugal," Aveiro is a coastal city with colourful boats, charming canals, and delicious seafood.

Peneda-Gerês National Park: This stunning natural park is located about 100 km northeast of Porto and is home to stunning waterfalls, hiking trails, and wildlife.

Coimbra: This historic university town is located about 130 km south of Porto and is home to a beautiful old town, Gothic cathedrals, and charming cafes.
These are just a few of the many attractions you can see near Porto with a rental car.
Having a car gives you the freedom to explore at your own pace, so be sure to take advantage of this and discover all that this beautiful region has to offer.
If you're looking for an economical car to rent in Porto, I would recommend considering the Volkswagen Polo or similar models.
These cars are fuel-efficient and easy to manoeuvre through Porto's narrow streets and tight parking spaces.
Additionally, they are usually more affordable to rent than larger or more luxurious cars, making them a budget-friendly choice for your travels.
The Volkswagen Polo also has a spacious interior and good trunk capacity, making it a comfortable option for small families or groups of friends.
Okayautos.com offers a range of cheap car rental options, so be sure to compare prices and features to find the best rental car for your needs and budget.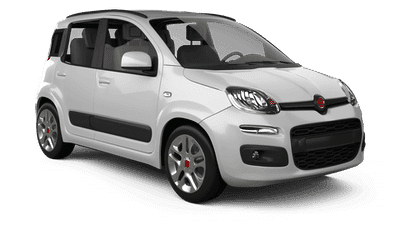 Radio Bluetooth Air Conditioning
Frequently asked questions — Porto Car Hire
What is the minimum age to rent a car in Porto, Portugal?
The minimum age to rent a car in Porto is 18 years old, although some car rental companies may require drivers to be at least 21 or 25 years old.
Can I rent a car in Porto without a credit card?
Most car rental companies in Porto require a credit card for the rental deposit, but some may accept a debit card.
Do I need an International Driving Permit (IDP) to rent a car in Porto?
If your driving licence is not in English or Portuguese, you may need an International Driving Permit to rent a car in Porto. Check with our customer service before you travel.
Are there any tolls on the highways around Porto?
Yes, there are tolls on some highways in and around Porto. Your rental car may be equipped with an electronic toll device, or you may need to pay at toll booths with cash or a credit card.
What type of insurance is required for car rentals in Porto?
Third-party liability insurance is required for all car rentals in Portugal. Collision damage waiver (CDW) and theft protection are also recommended. Usually are all included in our rates. Check rental conditions.
Can I drive my rental car outside of Portugal?
Yes, most car rental companies allow you to drive your rental car in other countries, but you may need to pay additional fees and purchase extra insurance.
Can I return my rental car outside of business hours?
Many car rental companies in Porto offer 24-hour drop-off options, but you must book it in advance.
What is the average price of a rental car in Porto?
Rental car prices in Porto vary depending on the car type, rental duration, and time of year. On average, you can expect to pay around €9-€15 per day for an economy car rental.
Can I cancel or modify my car rental reservation in Porto?
Yes, you can usually cancel or modify your car rental reservation in Porto up to 24–48 hours before the rental start date, but cancellation policies may vary depending on the rental company. Check our rental conditions.
Okayautos.com is the best search engine for rental cars in Porto.